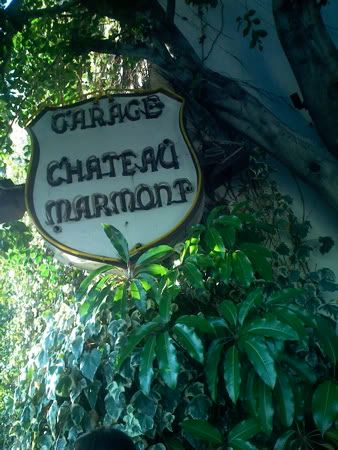 I'm not gonna lie. I was totallly hyped to find out we were meeting Kanye West at the Chateau Marmont. I had never been there...but of course you always read about it in the US Weeklies. It has this super discreet entrance and a lovely courtyard where you can get lunch and drinkies. I wasn't sure what to expect. Did I mention this was also the day after the Grammys? Oh yeah. So he could have been late, hungover, or even cancelled. I'm pleased to report Kanye was THE BOMB. I mean sure, he was very "Kanye", but he was also on time, really charming and polite. Of course you can't take pics with a celeb when you're "taking a meeting" but I cheesed out and snapped this shot after he left. Yes, he sat right across from me. And yes he told me my neckace was dope. Holla!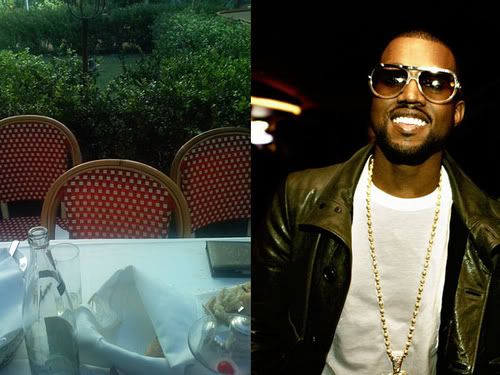 We worked with Kanye as part of an HP collaboration to develop a special-edition, customized laptop. Visitors to Kanye's site would be "shot into outer space" to the HP Style Lab, where they could browse exclusive content and check out the new computer.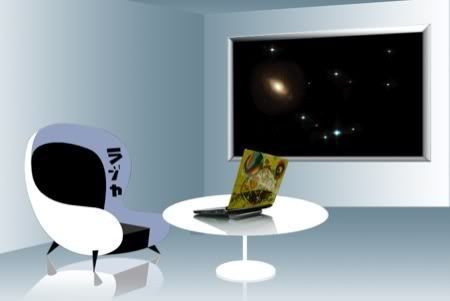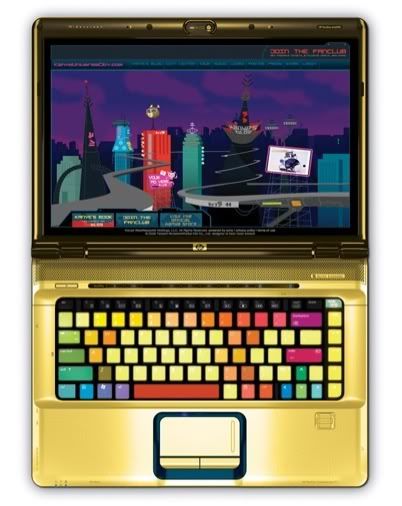 Every detail of the interior was customized, from the colored keypad and blingy gold shell, to rotating desktop wallpaper, unique icons and audio tones and even Kanye's fave bookmarks.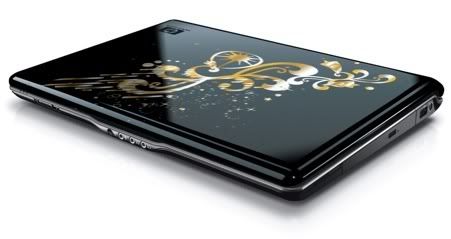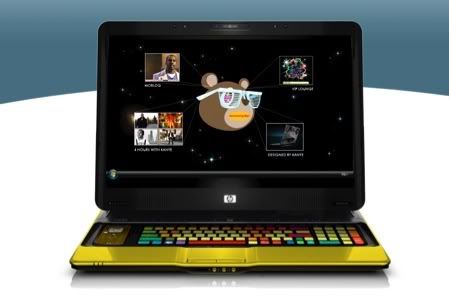 The laptop also featured a unique desktop widget that offered live feeds to Kanye's MoBlog, a link to YeTV (Kanye's YouTube channel) and other content.