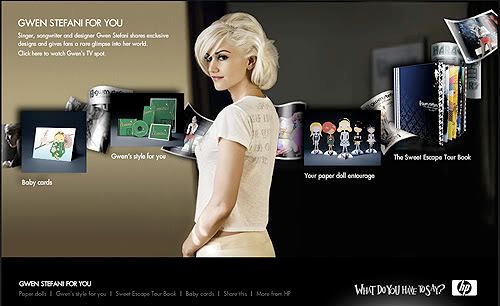 For the launch of HP's "What Do You Have to Say?" campaign, we got to work with the mega glam Gwen Stefani to create a site that let people get creative through a variety of cool print projects. People flipped for our Harajuku Girl paper dolls with over 1.8 million paper dolls created. And yeah, Gwen was just as stylish and cool as you'd expect her to be. If yer nice, I might even tell you how long she took in hair and makeup...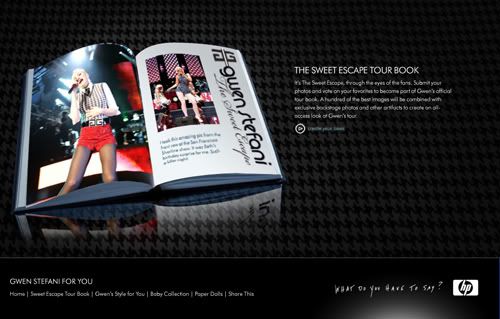 We also partnered with Agency Collective to create a customizable Sweet Escape Tour Book that let you upload your own concert pictures alongside Gwen's personal tour photos.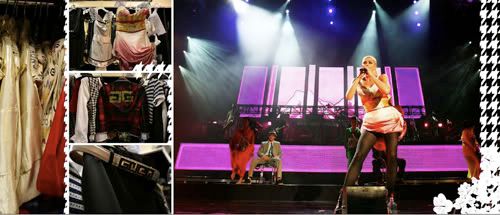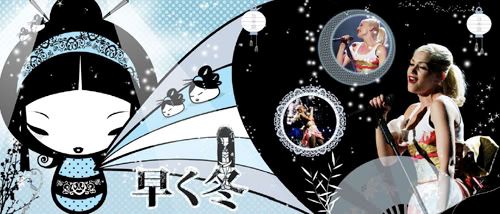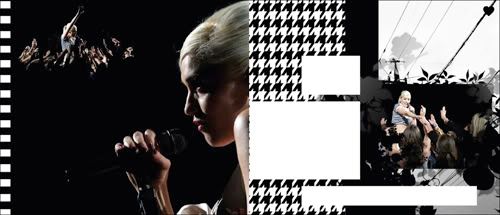 Click images to visit site.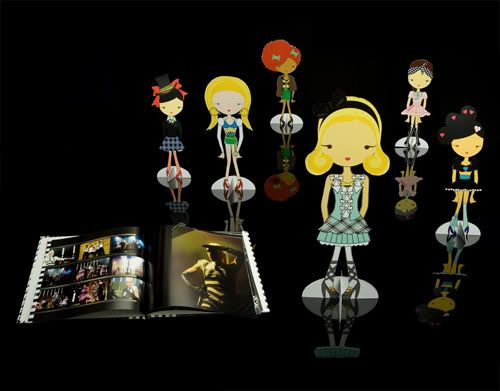 Winner Yahoo! Big Idea Chair Award 2007, Ad Tech Awards: Best Use of Rich Media