One of my favorite projects has to be "Made For Each Other," our campaign for Frito Lay Dips and Chips. Turns out all of their chips have a dip that was specially designed to perfectly compliment their flavor. For example, did you know that the fluffy Sour Cream & Onion dip won't break the light and crispy texture of ze Lays potato chips? And the sturdy Frito corn chip is "man enough" to stand up to their ever popular bean dip? It's true. To celebrate this idea of "perfect matches," we came up with a series of little stories featuring two characters looking to find the yin to their yang. The best part was getting to work with an amazing collection of animators from all over the world (although setting up calls was a logistical nightmare for our poor producer....too many time zones, too little time). We also worked with a slew of major music labels to feature up-and-coming artists as part of the sound track. I think people have enjoyed the music almost as much as the spots.

Fun side note: Frito Lay tested the spots with this kooky "Neuro Testing" thang (where they literally strap people into a chair that measures their emotional responses to the work). We weren't sure what to expect, but the spots did so well they actually thought the machine was broken—no one had ever scored so highly. They had to redo the test twice to be sure the scores were accurate. Hah! Now those are the kind of results we like to hear, people. On to the campaign....


LITTLE BRIGHT EYES. In collaboration with PostPanic and Fons Schiedon. Featuring the sweet ditty "Vertigo" by Anya Marina.




FIRESPRITE. In collaboration with Blacklist and Mans Swanberg. Featuring the bad-ass song "East End Blues" by Leon Jean-Marie.



LOVE AND SOCKETS. In collaboration with Blacklist and David Lobser. Featuring the dreamy "Flacana 16" by Melodium. This is the undeniable fan favorite with over 368,000 YouTube hits.
CIRCLES. In collaboration with Paranoid US and Romain Segaud. Featuring the super cool tune "Color the World" by Rabbit!
MAGNETS. In collaboration with Nexus UK and Adrian Johnson. Featuring the "Two Hearts Are Better Than One" by the adorable Katie Herzig.
The spots are getting so much love, its been really great. They are no longer on air, and yet "Love & Sockets" is still averaging around 1000 hits a week on YouTube...
There was also a really fun companion website, which let you explore all the different worlds of each dip.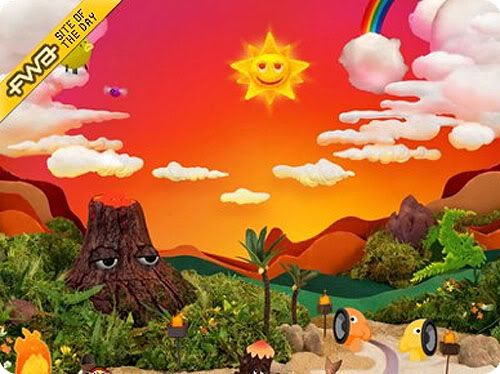 {Behind the scenes at B-Reel studios, who helped bring the groovy online landscape to life.}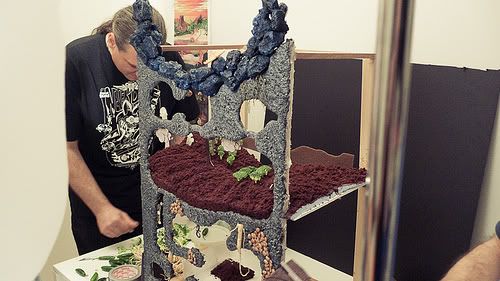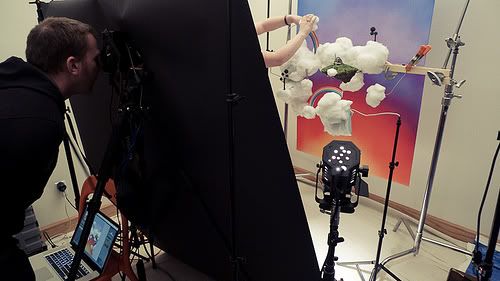 Communication Arts Web
Site of the Day
, FWA Site of the Day, Communication Arts
Creative Gallery
, FWA Theater Video of the Day