I recently found myself in London working with the amazingly talented (and super nice) Carl Warner on some fun print ads for Frito-Lay. My partner Jessica and I knew we wanted to do something utilizing all the ingredients in the product (which are surprisingly healthier than you might think....their salsa and tortilla chips are 100% natural. Who knew??). So we crafted these little landscapes made entirely out of food. When it came time to shoot, we weren't sure how to approach it. Get a bad-ass food stylist? Find a proper food photographer? Hmmm. And then we found Carl. His genius Food Scapes (created entirely out of food) were perfect. Everything was shot in frame, laid out horizontally on plexi. And everything you see is edible.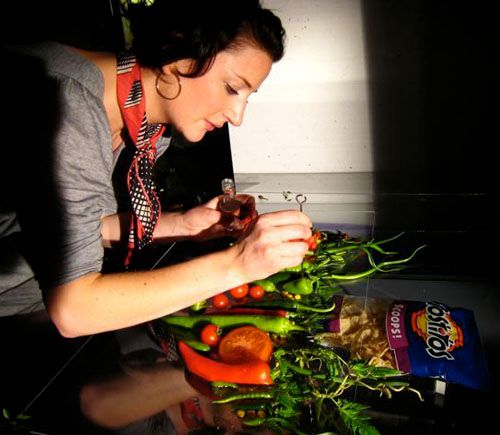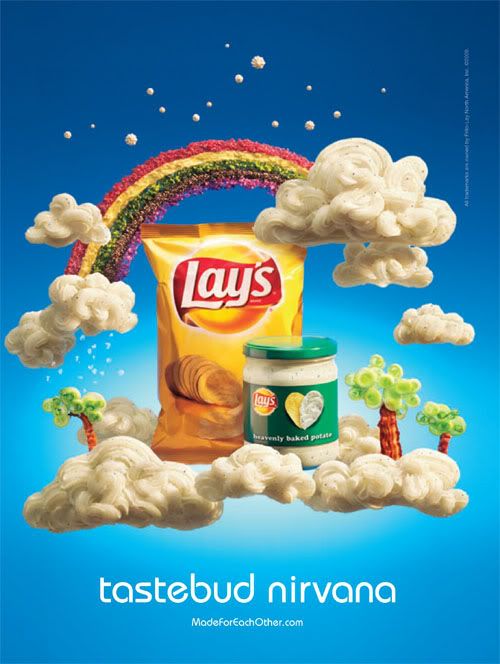 Playful potato clouds and bacon trees for Heavenly Baked Potato. I'm pleased to report that I was the official "Bacon Consultant" for the shoot—you get this honor by having a vegetarian Art Director.



Yep, everything you see here is edible. The little tomato balloon is my favorite.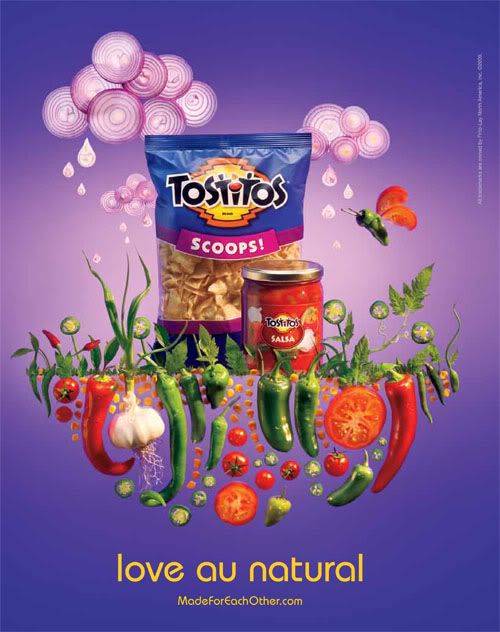 Who knew that red onion clouds could be so perty?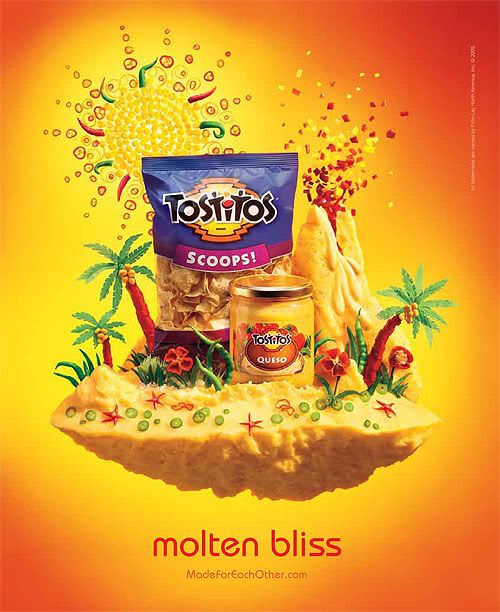 This gooey, cheesy dip freaked us out initially, but OH MY GOD is it ever addictive once heated up.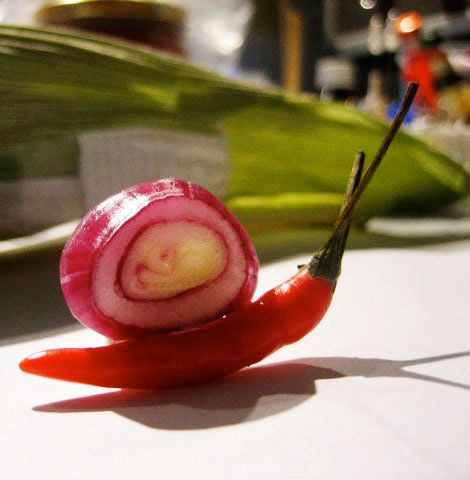 Meet our shoot mascot, the fabulous Brian.