To make the HP/Gwen experience truly immersive, we couldn't stop at simply a web site. The campaign also included Time Square billboards where people could use their mobile phones to create their own Gwen doll on a huge bill board.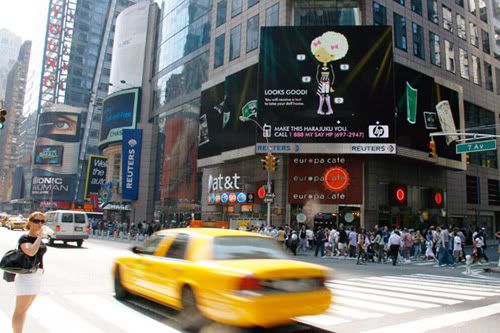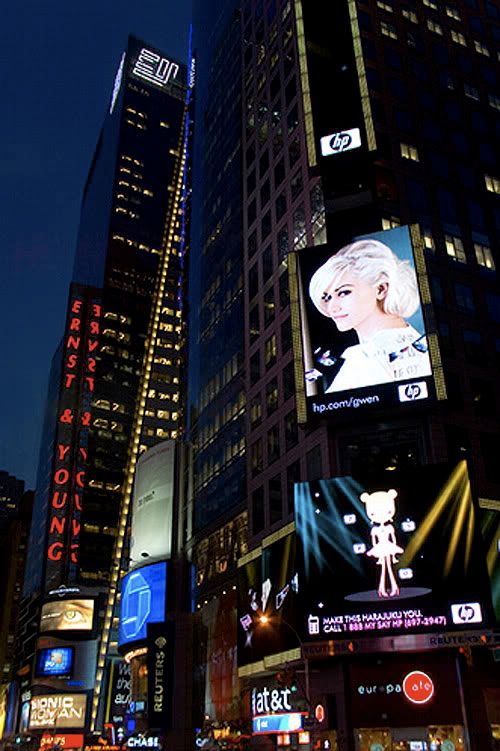 If you didn't live in NYC you could still play and view your creation via a web cam online. We even produced a 3D hologram that was projected over passers-by in Tokyo's infamous Shibuya district and a fun Gwen Google Gadget that let you Hollaback to your pals with sassy messages.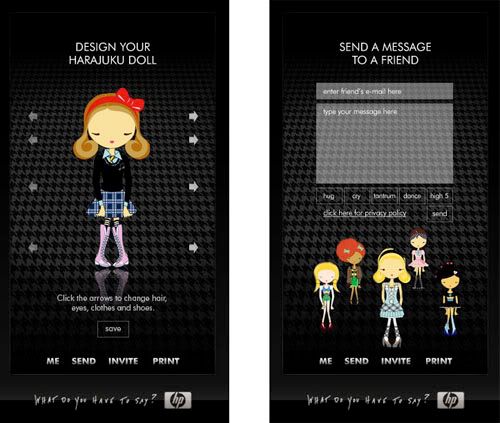 The campaign results were kind of mind blowing with 1.8 billion impressions and over 3 million site visitors. The campaign banners were also a hit and our Gwen Stefani roadblock banner on Yahoo! was the best performing in Yahoo's tech segment history. Proof that smart, fun creative wins every time—even on a banner ad.
My amazingly talented partner, Jessica Feeney, has even more Gwen campaign tidbits on her portfolio. You can check it out
over here.