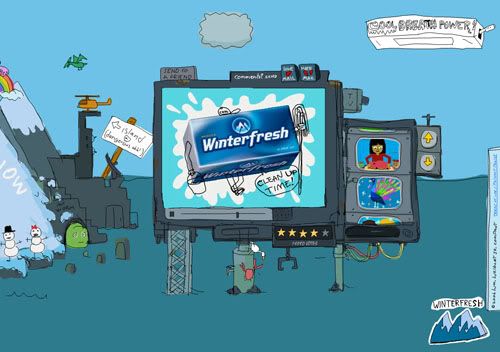 Gum is fun. Being in high school usually isn't. To celebrate the agony of teen crushes, we created the quirky Cool Breath Power universe—built out of indie illustrations and featuring three different worlds crammed full of weird characters, games and hidden easter eggs. There were so many little treasures on this site that the average user spent nearly 8 minutes exploring—and in web years that's an eternity. Karl Ackerman's brilliantly simple illustrations helped this site become a 2007 Communication Arts Interactive Annual winner.

The "extras" were extremely popular (games included "Barf Pong", "Cool Breath Invaders" and the dreaded "Prom Prom Inferno." By far the most popular were these random little dudes we called the "Booyah guys." Because they were so popular we threw up a secret little site (and by "threw up" I mean created.....don't be confused by the Barf Pong). If you clicked on the little Booyahs they leaped into the water (shouting "Booyah!" of course). It proved to be as addictive as popping bubble wrap.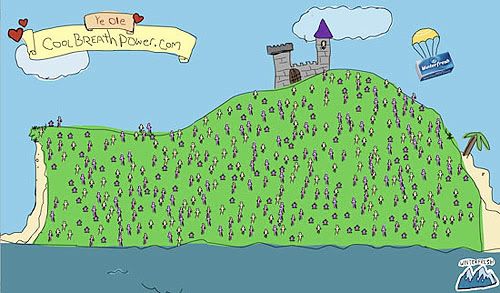 Awards: Communication Arts Interactive Annual winner, The FWA Awards, Adobe Site of the Day, HOW Magazine's Interactive Annual and The Gunn Report.